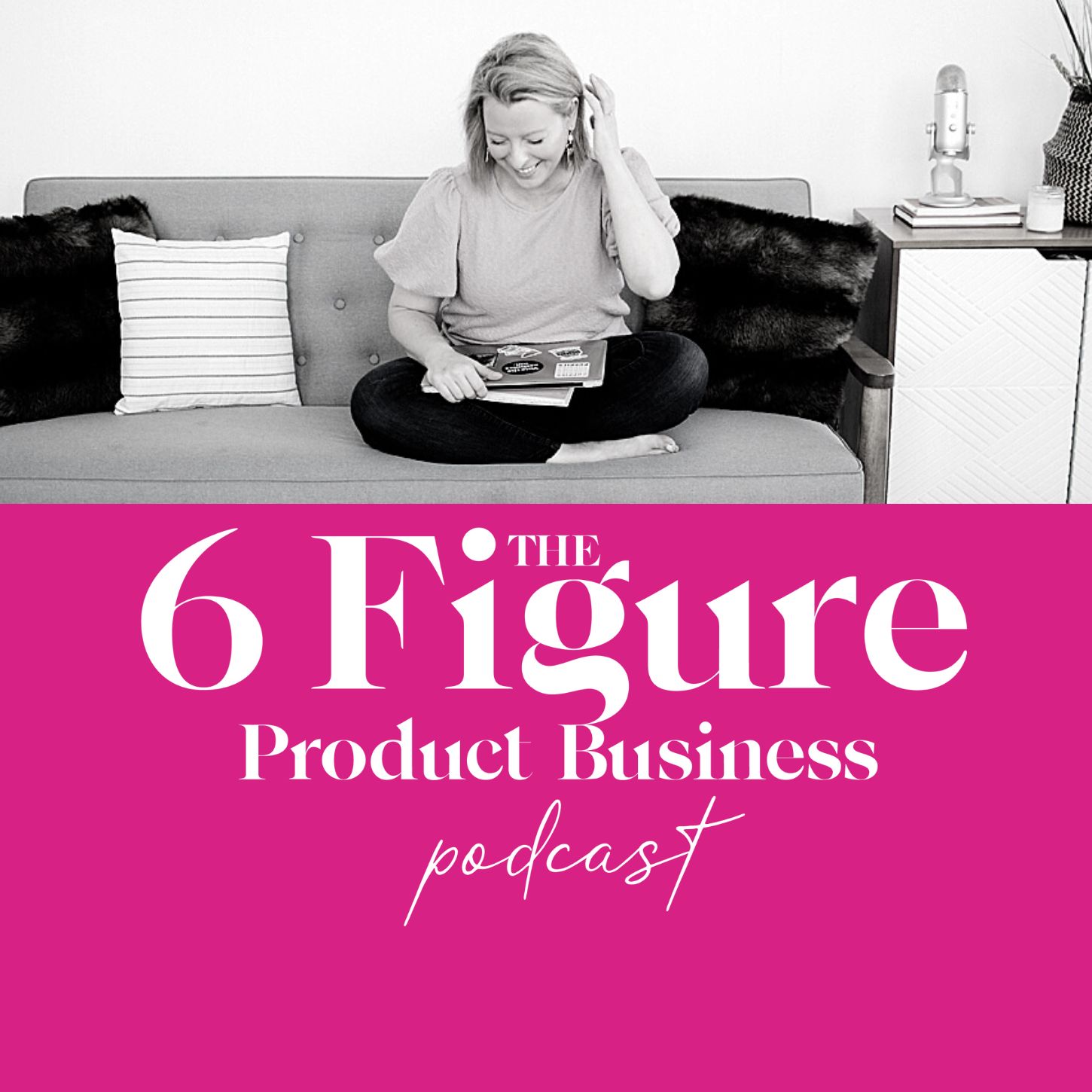 How do I grow my e-commerce, product-based or subscription box business? How do I skyrocket my sales, get more customers, increase my profit, sell on more channels and create an epic customer experience for my business? These are some of the big questions that product and subscription box coach, Kerrie Fitzgerald digs into each week in this workshop style podcast. Listen in and you will learn step-by-step actionable strategies to help you scale to the next level in your business, skyrocket your sales, traffic, reach more customers and gain greater visibility in your business to create your customer superfans. We'll also include amazing entrepreneurs and online shop owners from Shopify, Cratejoy, Etsy and Amazon, to share their product biz success stories to give you tangible strategies you can implement today, to make huge waves in your business. Together, let's create a business growth roadmap so you can create a profitable product business, that gives you a life you love.
Episodes
Tuesday Aug 17, 2021
Tuesday Aug 17, 2021
Welcome to the 42nd episode of The 6 Figure Product Business Podcast. 
On this episode we are diving into all things Facebook ads and User Generated Content with ads expert Lauren Schwarz of The Loft 325. Lauren Schwartz is a thought leader in creating profitable creative strategies for e-commerce brands. Design professional with over 15 years of experience. Over the last 8 years working in digital marketing.
In this episode we dive into:
Create stellar Facebook ads with Creative user generated content & FB Ads best practices
Creative ads that drives the customers to click 
-What assets you need to run ads
-How to identify your hook in the first 3 seconds
- Tips on gathering all of the most stand out content to use for your 15-sec ad
- Telling your story in 15 seconds or less to make your brand stand out
- Photo verse video ad format, what converts better?
User-Generated Content
- What is it, and why is it important to your brand?
- Why you need to Always Always use branded captions.
JOIN MY 5 DAY FREE CHALLENGE
Are you ready to make this holiday season your best one yet? Let's plan and implement your Black Friday strategy together.
Join my FREE 5 day challenge where I will walk you through the exact steps you need to take to plan & launch your most successful Black Friday. Challenge starts September 13th.
SIGN UP TODAY.  
https://marketing-by-kerrie.mykajabi.com/5-day-holiday-challenge
Connect with Lauren
Instagram - https://www.instagram.com/theloft325/
Facebook - https://www.facebook.com/theloft325
LinkedIn - https://www.linkedin.com/in/lauren-schwartz-07354312/
Website - http://theloft325.com/
Let's Be Friends
Follow Kerrie on Instagram